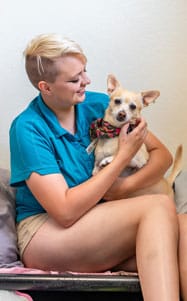 In addition to our spacious and comfortable suites, your dog has the option of going for a nice stroll on our 10 acre scenic nature trails. Or they can play, run, and chase on our supervised playgrounds.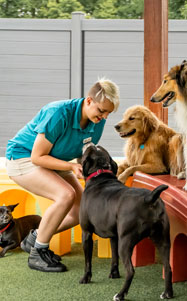 Our dog daycare offers a unique, small group experience, providing a safe, fun environment for dogs to play off-leash under trained supervision in our spacious outdoor play yard.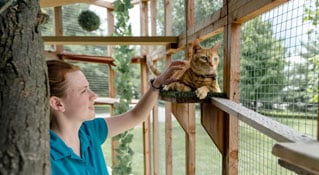 Our Deluxe Cat Resort Cottages, Catnasium, and enclosed outdoor catio provide a luxurious experience for your feline friend with ample space for relaxation, dining, and play.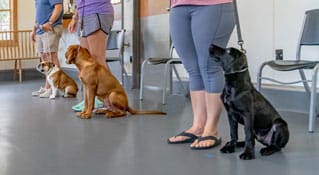 Our dog training service offers personalized, professional guidance, using positive reinforcement techniques to foster obedient behavior, social skills, and mental stimulation.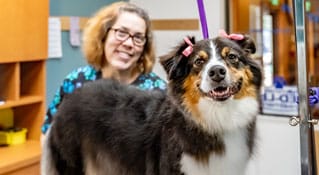 We provide full-service grooming for dogs of all types. Our experienced groomers offer head-to-toe pampering, delivering an exclusive salon experience akin to top human spas.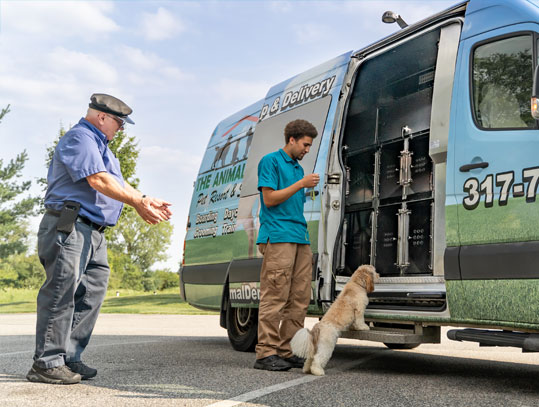 Pick-Up and Delivery Service
Imagine a world where your furry friend can enjoy a day of pampering, play, and relaxation without you having to lift a paw. Introducing our Pick-Up and Delivery Service at The Animal Den, designed to make your life easier and your pet's day extraordinary. For your convenience, our customized van is suited to fit the travel needs of pets of all sizes and keep them safe and secure during their ride. We are fully equipped to care for your pet from your doorstep to ours. At the end of their unforgettable day, we'll safely deliver your furry friend back home, saving you time and offering peace of mind.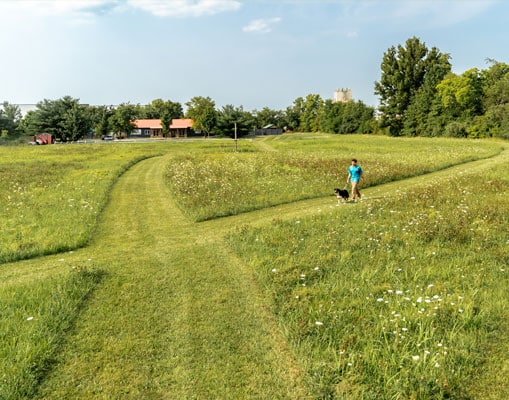 The Animal Den is a family owned business designed to provide exceptional and worry free pet care. In business since 1998, we provide a state of the art pet resort combined with unparalleled attention to detail and outstanding customer service where everyone feels comfortable leaving a member of the family. Our company's business concept is to ensure that every pet is safe, secure, and content.