Tim Littig, our dog training academy instructor, has a diverse array of experience with both domestic and exotic animals and holds a Bachelors degree from the University of Illinois in Ethology (the study of animal behavior).
For 30 years, Tim has conducted classroom and specialized dog training in obedience and home problem-solving for all breeds of dogs through various training techniques. Some of the animals he has worked with include domestic livestock such as goats, pigs, mules, cows, llamas, chickens, and exotic animals such as giraffes, porcupines, African wild dogs, birds of prey, hippopotamuses, rhinoceroses, and elephants.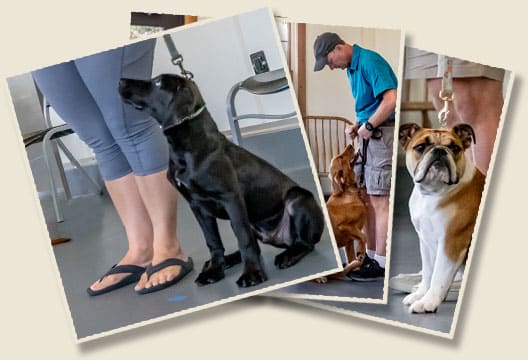 Request a reservation today!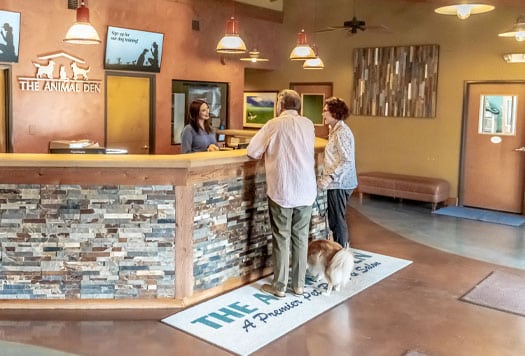 The Importance of Training
Dog training goes far beyond the basic commands of 'sit', 'stay', and 'fetch'. It's an indispensable tool that fosters mutual understanding and cultivates a stronger bond between humans and their canine companions. Effective training offers dogs a sense of structure and guidance, enabling them to understand their place in the household and society at large. It also minimizes behavioral problems, enhances safety, and promotes the dog's mental stimulation and overall wellbeing.
Dog Training Course Offerings
Our Good Dog 101 dog training course offers basic obedience and home problem-solving for all breeds.
Topics include an orientation to dog training and solving such home problems as chewing, digging, biting, house breaking, crate training, unwanted jumping, and barking.
Additional topics covered will involve on lead heeling, socialization, sit, lay down, stand for exam, stay, recalls, and much more. We use a wide variety of situations to help you and your dog in every day, real world conditions. Every dog and owner can benefit from this class.
Now Enrolling Dog Training Course Students
Now Enrolling Dog Training Course Students
All classes are 8 weeks/sessions, Dogs 4+ months old
Tuesday, September 19th, 2023
Class 1: 6:30 PM – 7:30 PM   Reserve Your Spot
Class 2: 7:45 PM – 8:45 PM   Reserve Your Spot
Now Enrolling Dog Training Course Students
Start Date: Next Class begins on TBD
8 week session
For Good Dog 101 graduates or equivalent course completion
Advanced obedience for all breeds. We reaffirm all behaviors learned in 101. We increase the challenges for the dogs and the owners. We strive to work primarily off lead and to finish and polish the dog for the real world. We continue socialization and home problem solving. We work on commands while the handlers are out of view. This class is designed to build teamwork and to be a rewarding experience for dogs and owners.
The Animal Den offers a specialized dog training course where you can meet face to face with our experienced trainer, Tim, to work on basic training and specific behavior issues. Specialized Training sessions typically last one to two hours and the rate is uniquely tailored to your dog's needs. Pricing will be determined during your initial phone consultation. Tim will also work to schedule dates and times that are convenient for you. Specialized Training is perfect for the easily distracted dog or the owner whose time demands require a more flexible schedule. To schedule a phone consultation, please contact us via email or phone.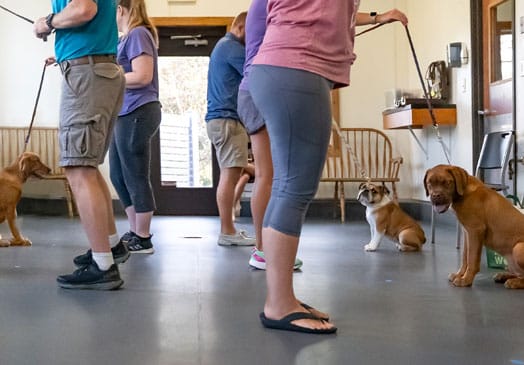 Frequently Asked Questions